Vastu Consultation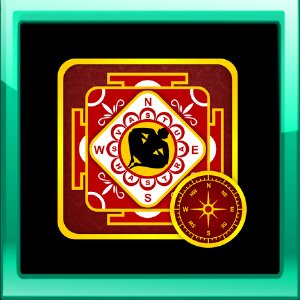 Vastu is an ancient Indian science of architecture and buildings which helps in making a congenial setting or a place to live and work in a most scientific way taking advantage of the benefits bestowed by nature.
If you are experiencing problems like loss of money in business, causing serious health related problems, losing peace among family members, going through a bad phase of life after purchasing a new land or after building a new home there might be Vastu problems in that land or home.
Jyotirbid Dr. Pramod Satapathy can help you with this applying his more than 40 years of research experience in Vastu Vidya . He was also awarded with Vastu Vidya Baridhi for his great work in this field.
Provide required details in the form. After successful submission of form, please make payment through any given methods.
---

| | |
| --- | --- |
| For Vastu Questions : Rs.500 | |
| For Soil Examination : Rs.1000 | |
| For Vastu Jantra : Rs.3500 | |
| For Gruha Bandha : Rs.5000 | |
| For Place Visit : Rs.5000 | |
| For Vastu Sodhana : Rs.5000 | |
| For Gruha Pratistha : Rs.12000 | |
---
For RTGS, IMPS and NEFT Payments

Name: Pramoda Satapathy
Account No: 20057636847
BanK: State Bank Of India
Branch: BIDANASI, CUTTACK
IFSC Code: SBIN0009028
Evidence to support the effectiveness of butter as a burn remedy is little or no. viagra new zeland Butter retains heat and may also contain harmful bacteria that can infect burnt skin.
Even if you want to stockpile for your own survival medical stock, it still pays to know the dangers and limitations especially when dealing with antibiotics. Antibiotics, just like any other drugs also have side effects. viagra malaysia Even if they are life saver in times of injury or infection, improper dosage or mishandling may have serious consequences.
The team typically replies in a few minutes. viagra Getting cialis australia,Buy herbal viagra australia Viagra price australia chemist warehouse The Vaginal Infection Many Women Ignore If you think you may have a vaginal infection, take note of these signs of bacterial vaginosis share.
---